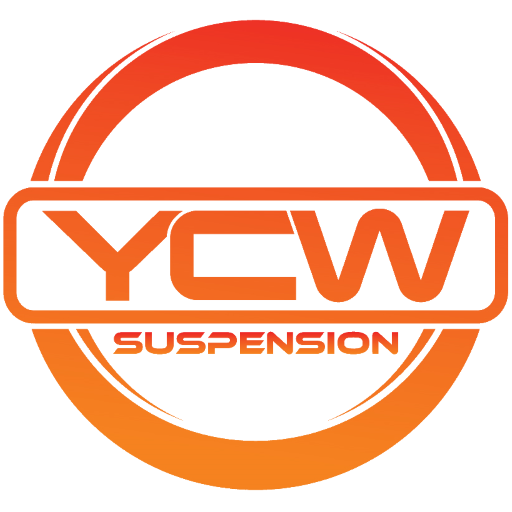 Established in 2010, YCW Suspension, in partnership with Swift Springs, is the accumulation of over 15 years experience in the performance suspension industry, with our roots stemming back to the mid 1990's and the then adolescent import market. Recognising the growth potential of what is now a multi-million dollar industry, and the lack of grassroots friendly manufacturers, our aim and reason for being is to offer a cost-efficient and new-age customer-orientated alternative to the more traditional performance suspension specialists.
Bringing the
Grassroots
back to Grassroots and recognising their
thirst
for DIY, our unique business-model is to make readily available each and every
individual component
required to build/rebuild dampers; unlike our competition, this is something we actively encourage. Our aim at YCW Suspension is to offer a full knowledge base for grassroot racers to calculate, build and tune their own dampers to meet their requirements. And thus, the YCW Suspension
"Dry Kits"
were born; highly customisable, highly cost-effective with unlimited tuning potential. For similar cost to a budget coilover kit and a few hours of your time (infact, with enough practise, you can knock out a damper in only 15mins), you can have a fully-bespoke coilover kit that could otherwise cost you thousands! Of course, if DIY is not up-your-alley, we also work directly with several
specialist builders
that will be more than happy to help you build your dampers for you for a fee. All of these builders have been assessed and certified by YCW Suspension, so you can rest-assured that they will do the job properly.
With the correct, high-quality components and the specialist tools/guides provided by YCW Suspension
free-of-charge
, no longer is damper building/tuning a
"Black Art"
reserved for big-budget race teams; basic garage tools and a day getting your hands oily is sufficient enough to build a set of dampers that will outperform most
off-the-shelf
coilover kits on the market. In fact, with a little bit of future investment and practise, your dampers can outperform the majority of the
"big brand"
coilover kits as well, and you will
never again
have to pay another company hundreds of dollars to rebuild your dampers for you when servicing time comes.
At YCW Suspension, we like to keep things transparent and
go against the grain
when it comes to telling the truth about our R&D, manufacturing and sourcing processes:
British Engineering
All of our prototype mounts are, in collaboration with our partner facility in Preston, designed and machined in the UK by British engineers
All of our prototype components are designed in-house using Solidworks 3D CAD software by British engineers
Japanese Precision
All of the coil springs that we offer are manufactured by Tokyo Hatsujyo Manufacturing Co.,Ltd (i.e Swift Springs). We do not use the vastly inferior Yang Min Enterprise/Triple-S springs from Taiwan that the majority of budget manufacturers use
All of our standard self-lubricating teflon-lined spherical bearings are supplied by NSK
All of our premium spherical bearings are genuine NMB brand. The cost of these alone are more than what some full coilover kits sourced from China/Taiwan cost!
Taiwanese Manufacturing
All of our aluminium-based development mounts and specialist components are machined in-house at YCW Engineering
All of our steel-based development mounts, damper bodies and piston rods are manufactured for us by our partner facility in Taiwan
All of our rubber bushings are manufactured for us by Hardrace
All of our valving shims are machined in-house at YCW Engineering using genuine Swedish Sandvik 20C Carbon Steel
With the multitude of
off-the-shelf
budget coilover kits currently on the market, you may be asking
"Why bother building my own?"
and what benefits, if any, are there to be had from using a truly-bespoke coilover kit built to meet your exact requirements?
Although there are a lot of mass-market
off-the-shelf
budget coilover kits available, aside from a few aesthetic changes, they are all based on generic designs, generic technology and generic assembly practices introduced over the past 15 years or so. Infact, the top selling mass-market coilovers that are currently on the market are all manufactured from the same technical drawings originating from Taiwan! Colloquially known in Taiwan as the
Taichung-gang
, the mass-market designs can be traced back to the original company; Taiwan Bor-Chuann (BC Racing), of whom were contracted to mass-produce coilover kits for a certain JDM Brand. From there, 2 of their engineers left to startup their own companies; D2 Racing and STD (Standard Tuning Design) respectively, from which then spawned a countless number of coilover companies around the world (
Fun Fact:
Taiwanese companies refrain from hiring
Male
staff unless absolutely necessary for the sole reason that once they've got a few years experience behind them, they will simply leave and setup their own competing company). Different Brand/Manufacturer; Same Product/Design/Performance
In this day and age, it is indeed very simple and cost effective to have basic structural components manufactured from aluminium or steel. Provided basic manufacturing standards are adhered to, there is no difference in quality between an aluminium or steel component manufactured in the USA than one manufactured in China or Taiwan.
Unfortunately, whilst the basic structural components are often of sufficient quality, the nature of mass-market manufacturing often means poor quality service components being used (i.e Wear parts, such as Shims, Oil Seals, Damper Fluid, Bushings and Springs), a lack of proper quality control during damper assembly (the majority of these companies do not have an in-house shock dyno, durability tester nor shaker rig. Most of them have never even heard of vacuum-assembly nor pressure tuning before) and, more importantly, a generic
off-the-shelf
valving profile that was not tuned for your specific requirements (certain companies may say their products have
"custom valving"
, but is it really custom if every customer gets the same
"custom valving"
and is just mass-manufactured for them on an assembly line from one of the Taichung-gang?). Whilst we understand the budget constraints of most consumers, all we suggest is that if you do decide to go down the
off-the-shelf
route, please do your due diligence in advance. This applies to all of the
off-the-shelf "big brand"
kits as well, not just the budget kits.
A simply analogy would be: An off-the-shelf suit vs a custom-made tailored suit. Whilst the off-the-shelf suit can be good quality (depending on brand), they will never fit as well as a custom-made tailored suit.
Off-the-shelf Budget Coilover Kits
Quality ranges from low to high, depending on brand and components used
Generic designs (with some aesthetic changes), generic valving technology and generic assembly practices
Performance-wise, in most cases, simply just does-the-job
Majority of brands can be rebuilt independently to meet your requirements due to the generic design
Price range typically between $500-2500
Off-the-shelf Boutique/Big Brand Coilover Kits
Quality ranges from low to high, depending on brand and components used
Some use generic designs (with some aesthetic changes), some use more advanced design features
Some use generic valving technology, some use more advanced valving technology
Some use generic assembly practices, some use more advanced assembly practices
Performance-wise, in most cases, simply just does-the-job
Some brands can be rebuilt independently, some cannot
Price range typically between $1000-5000
You will be paying "Brand Tax"
Custom Boutique/Big Brand Coilover Kits
Higher quality components
Some use generic designs (with some aesthetic changes), some use more advanced design features
Advanced valving technology
Some use generic assembly practices, some use more advanced assembly practices
Performance-wise, in most cases, is specific to your requirements
Some brands can be rebuilt independently, some cannot
Price range typically between $2000-10000
YCW Suspension Dry Kits
Higher quality components
Generic design with some advanced design features implemented
Advanced valving technology
Can use generic or advanced assembly practices (i.e it's your choice. We teach you both)
May optionally choose one of our Certified Builders, all of whom use advanced assembly practices
Performance-wise, is specific to your requirements
100% fully re-buildable by anyone with basic tools
Price range between $700-2000 depending on components selected
Disclaimer: YCW Suspension feel no ill-regards towards any of the mass-market manufacturers and do not look down on their products in any way, shape or form. We understand there is a huge demand for their low cost product, and that they are simply filling a need in the market. It is always the consumers responsibility to do their own due diligence on the quality of the parts that they purchase
If you are interested in discussing your requirements with us and what we can do for you, please feel free to
Contact Us